Marketers must be willing to test new ideas within affiliate marketing to keep up with rapidly changing consumer confidence, says Stuart McLennan.
Affiliate marketing is one of the most resilient marketing channels in the e-commerce ecosystem. It's a tool that has stood the test of time during the most turbulent economic headwinds. It is also known for its adaptability to consumer sentiment and its flexibility with ever-changing trends.
Nevertheless, amidst challenging conditions, marketers must be willing to test new ideas within affiliate marketing to keep up with rapidly changing consumer confidence.
Rakuten Advertising's most recent report, 'Affiliate: The Resilient Revenue Driver', uncovers insights from affiliate marketing experts on how to weather uncertain trading conditions. Developed through a collaboration between affiliate marketers and the Rakuten Advertising team, it details how brands can leverage the channel to build a perfect foundation for commercial success, even amid economic change and uncertainty. Here are some of their top tips:
Create a local partner network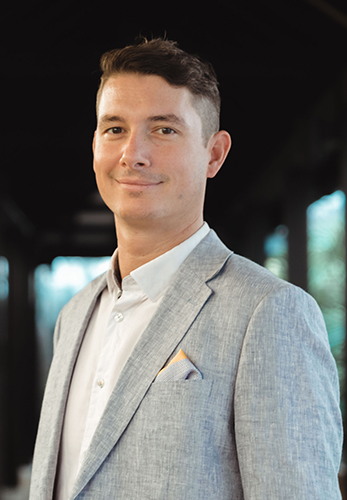 Expanding into new markets is a logical way to tap into new sources of revenue, but it can be an intimidating prospect. However, with Southeast Asia remaining one of the most promising markets for growth, brands should consider regional expansion and team up with established local publishers.

Top-tier, in-market affiliate publisher partners can give strategic guidance and recommendations due to their intimate knowledge of the market, from effectively utilising local platforms to tapping into highly engaged communities. For example, if a region is experiencing rapid growth in live commerce, a local partner will be able to advise on which social channels and creators to partner with, while supporting sales attribution and commissioning.

Specifically for expanding into China, affiliate experts recommend leveraging WeChat's mini-programs to give advertisers unique access to Chinese consumers through its all-in-one content, coupons, payment and shipping integration. This allows brands to reach local audiences where they consume content, and bring to life the "content commerce" concept all within one local app.

Shorten the customer journey

Customer journeys don't have to be long. Through content commerce, the time between interest and conversion can be significantly shortened. The nature of content commerce involves working with content partners to integrate more seamless checkout processes within the content itself. This allows customers to make faster purchase decisions, particularly with products that require less consideration at purchase. This could apply across a number of different content formats, whether consumers are reading a listicle or watching their favourite YouTube vlogger.

The challenge for advertisers and publishers is to ensure such sales activations are well executed from a technical perspective, while placed within a piece of content at the optimal point of inspiration.
Think mindfully and sustainably
High inflation is undoubtedly affecting consumers around the world. Although some consumers may consider cutting back on their spending, they will not cut back on their values.

Focusing on sustainability and social purpose will be key to attracting the conscious consumer. Brands should look for the winning combination of social consciousness, environmental protection and ultimately helping consumers manage their increasing living costs. This can involve leveraging vouchers, cashback and loyalty programs to support consumers during times of economic hardship, as well as promotions of existing, older stock or refurbished products at lower price points.

Brand purpose can also be woven into how advertisers work with their publisher partners. Different commissioning strategies can be used where partners who support sustainable product lines receive higher commission rates. Although not consumer-facing, these types of decisions balance profit and purpose and ultimately build brand trust.
Whether it's entering new markets, testing out content commerce or finding new ways to appeal to the conscious consumer, there are multiple ways in which marketers can broaden their affiliate marketing programs. With the right mix of innovation and embracing tried and tested models, marketers can be well-placed to navigate the uncertain waters that lie ahead.