Innovating and adapting to evolving market dynamics will help advertisers and publishers thrive in 2023
According to GroupM, global advertising revenue is expected to grow by 5.9% in 2023.
As the industry heads towards choppy waters in 2023, brands must find their niche and focus on performant advertising. Data-driven brands with a clearly defined USP that focuses on customer retention and innovation can expect a great outlook.
Adapting to evolving market dynamics and being innovative will help publishers thrive in 2023. Anand Gopal, COO of Voiro, speaks to MartechAsia about how the new year will bring momentum among the spenders.
How do marketers see 2022 in terms of AdTech usage?
Anand: 2022 brought both enlightenment and turbulence to the global AdTech industry. Big Tech and Big Media companies tried to reassess their revenue strategies and find better ways to connect with their customers.
Industry giants turned a new leaf in advertising, with Netflix launching its ad-supported model and Apple reportedly creating its demand-side platform.
Overall, how would the year 2023 be?
Anand: While focusing on data and customer retention helped several brands get through 2022, industry players must find ways to deal with challenges in 2023 fuelled by identity, measurement and privacy. 2023 is the time for brands to rethink their revenue and advertising strategies.
2023 will be a year of uncertainty for our industry, one that's already infamous for being dynamic. No matter what activity we see in 2023, our industry is of great importance and relevance and uniquely tied to every person on the planet like no other. That will not change, no matter the challenges we face in the immediate future.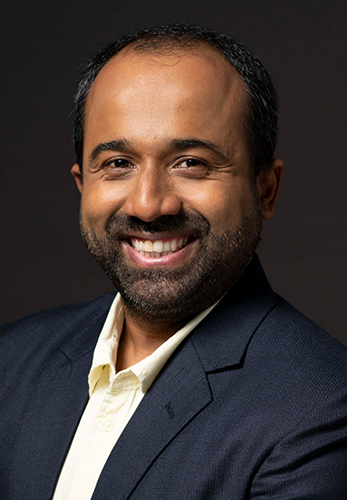 Why do you feel that organizations should focus on first-party data and contextual targeting
Anand: 2023 will see a definite shift toward contextual targeting and a heavy reliance on first-party data. Publishers sitting on rich first-party data will find more avenues to monetise their content effectively. Others must prioritise creating a first-party database. The loss of third-party cookies due to privacy concerns is a challenge that brands must overcome to create a rich first-party database for improved contextual targeting.
In 2023, we can expect publishers to put privacy first and try solutions like data clean rooms, customer data platforms (CDP) and unique identifiers to create tailor-made advertising for their customers and receive better ROI on their ad spend.
How do you see the future of Connected TV (CTV)? Do you expect more ad budgets for CTV?
Anand: The popularity of CTV as a medium to consume content has seen a meteoric rise over the last few years and will continue to get the attention of advertisers as well as publishers. However, brands and content owners must look at offering a premium experience and adapt to the ever-changing landscape of consumer behaviour.
The industry will witness increased CTV partnerships across the content value chain in 2023. Voiro expects that agencies will dedicate a budget for CTV advertising. We will also see an increase in cross-channel management companies that will simplify Automatic Content Recognition (ACR) to help advertisers enhance data transparency in their campaigns.
Do you think there'll be a more programmatic approach for advertisers?
Anand: Direct sales can drive a certain type of spend and give advertisers a deeper relationship with consumers. Brands get their story across through multiple campaigns and build great consumer experiences.
Media organizations can also build direct relationships with agencies or brands on sustained adspend to solve a problem. A DoubleVerify survey found that 88% of publishers are looking to sell directly and rely more on their premium first-party data to make their inventory more attractive to advertisers.
In 2023, we expect more publishers to try and crack the direct game and drive revenue growth. We will see brands combining direct sales with programmatic to create a hybrid strategy and unlock revenue growth while building deeper relationships with key buyers.
Do you think scaling revenues through retail media networks will increase?
Anand: Retail media networks (RMC) offer advertisers access to a retailer's premium first-party data and the unique ability to connect with consumers in a data-safe environment across various touch points in their purchasing journey. As a result, retailers are able to drive significant revenue through this channel. So, retailers today are either focusing on building retail media networks (RMN) in-house or optimising their RMN strategy.
This year Voiro expects to see tremendous growth in RMN. Retailers will focus on enhancing user experience, accounting for accurate attribution and maximising objectives using rich first-party data to scale revenues.
What is your view on in-game advertising?
Anand: The gaming market has caught the interest of advertisers because of the opportunities it offers in terms of attention-based marketing.
With the advent of 5G, immersive gaming and Metaverse, the gaming market is a treasure trove of untapped opportunities for advertisers. A high engagement rate also makes in-game advertising a lucrative avenue for advertisers.
The numbers speak for themselves. According to Lumikai's annual State of India Gaming Report (2021-22), India's gaming market is expected to reach $8.6 billion by 2027 and casual gaming average revenues per user (ARPUs) is set to reach Rs 268 by 2024-25.
Brands will approach streamers who have aced their brand-user collaboration game. Gaming companies will have to develop more innovative ways to create a long-term and sustainable business model.